If you are looking for an easy way to get rid of your old Mazda truck in Brisbane, then you should know that Mazda truck wreckers Brisbane is one of the best truck wrecking, truck removal, and truck dismantling company in the area! We cover whole Australia for buying, collecting, removing and towing Mazda trucks for cash.
You have the option to drive your trucks into our yar if your truck is running, but if you can't get it to us, We will arrange free towing and towing for you. There's no charge for collection so you'll be paid the full price that you're quoted in the first place.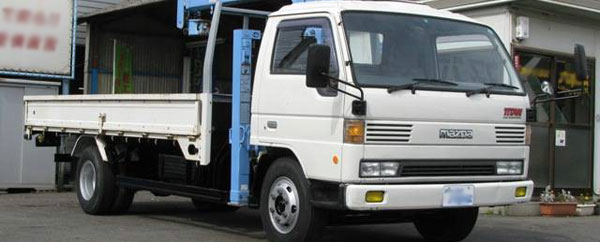 We buy all Mazda makes and models regardless of age or condition. So it doesn't matter if your truck is totally wrecked or dented because Truck Dismantlers Brisbane will still cater your needs and concerns.
Dial us at 0431 403 630 and get a FREE quota today!
Why Choose Us For Selling Mazda Truck in Brisbane
Unbeatable quotes for all used, old, scrap & junk trucks
Cash for all models of Mazda trucks in Brisbane
Free truck collection, removal including towing
We pay cash on pick up for all wrecked trucks
Reliable and trusted trucks wreckers in Brisbane
Licensed truck buyers & dealers in Brisbane
Paying Best Cash for All Mazda Trucks in Brisbane
Cash for Trucks Brisbane can give as much as $ 13, 999 for your old, scrap truck depending on its condition. Our office is open for queries, and you may do it via phone, online, or a personal visit.
Convert old, damaged, wrecked or scrap truck into cash with Cash for Trucks Brisbane today!
Mazda Truck Dismantlers Brisbane
Mazda Truck Dismantlers Brisbane team of professionals delivers top quality service in truck removal, truck dismantling, and truck wrecking backed with years of experience.
Our services are also not limited to trucks alone; we have Vans for Scrap and Wrecking, Utes for Wrecking, and 4x4s for Wrecking services. It doesn't matter if your vans, utes, or 4x4s are running or not running, scrap or damaged, used or old, registered or not registered – our company is flexible in tending to you needs.
Aside from purchasing old, scrap truckss, we also create an avenue for truck owners to find cheaper, secondhand truck parts through us. To name, here are the truck parts available in our truck wreckers site in Brisbane: tyres, batteries, seat belts/ safety belts, seats, headlights, fog lights, indicator and tail lights, boots & bonnets, engines, gearboxes, doors, guards, diffs & axles, windscreens, bull bar, safety cage, spoiler, sun visor, glasses, side and rear view mirror, interiors, bumpers, flat deck, car stereos and CD player, mufflers, jack and tool kit, and shocks.