If you are in need of quick cash and having an unwanted commercial truck parked in your driveway, you may want to call Mazda Truck wreckers Sydney's hotline number at 0431 403 630 or you can also fill out our easy appraisal form for free evaluation. We buy all kind of unwanted old trucks in Sydney.
We also offer FREE truck quote and removal services anywhere in the area. Our truck removal services are fast and very responsive.
Dial us at 0431 403 630 and get a FREE quota today!
Why Choose Us For Selling Mazda Truck in Sydney
Free evaluation, assessment & evaluation for all trucks
Offering hassle free Mazda truck removal service in Sydney
Paying cash on arrival after quick assessment in Sydney
Free paper work of transfer of ownership for any truck
Best Mazda truck wreckers & dismantlers in Sydney
Buying Mazda trucks with one day process in Sydney
Cash For Unwanted Trucks Sydney
Cash for Trucks in Sydney offers up to $ 9, 999 – our offers are offers are competitive and genuine!
Replace your junk, damaged, broken, accidental or non-running trucks with instant cash by selling it to professional wreckers like us. Mazda Cash for Trucks Sydney offers the following services – cash for old scrap trucks for wrecking, cash for damaged and unwanted trucks for wrecking, free damaged truck removal for wrecking and free old truck removal for wrecking in Sydney.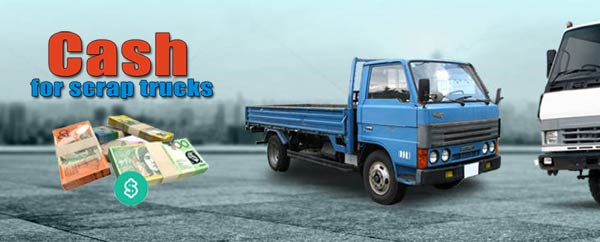 Aside from our FREE truck quota and removal services, we have been in the business for years and have clients to back us with the quality of service we offer. Our team of professionals delivers top quality service in truck removal, truck dismantling, and truck wrecking backed with years of experience.
Why Mazda Truck Wreckers Sydney is Best
Our services are endless as we deal with buying used, old, damaged, scrapped, unwanted trucks for wrecking. Our team of dismantlers in Truck wreckers Sydney makes sure that before wrecking your car into flat thin metals, all usable parts are salvaged first. These parts will be cleaned and will be put up in a n auction for truck enthusiasts and owners.
If you decide to contact Truck wreckers Sydney, we will give you a quota of your truck's worth and will prepare the necessary paperwork for the transaction. Make sure to devoid your truck of personal belongings before setting a date for us to tow it away. Upon request or convenience, you may get the payment on the spot!
Call us today and we'll give you the best quote for your truck after inspection. You can also check us out via online.